Junior Member
Join Date: Jan 2013
Posts: 15
2004 Ion Redline (black w/short wing) MD/PA/VA area.
---
Hey everyone. Ive recently decided to part ways with my IRL to get into something RWD. I've owned this car for over 2 years and it has never let me sit. It is currently my daily driver. The car has 10x,xxx on the body and around 50,000 that on a motor and trans out of a 2005 cobalt ss competition edition WITH the LSD, essentially making this car a Comp package Ion Redline.
Mods
-3.0 and 2.8 zzp modular pullies
-K&N cold air intake
-zzp dual pass end plate
-zzp stage 3 FMIC
-Stage 3 tune from HP tuners
-Gutted cat to a 3" catback. (i believe the PO said it was a vibrant exhaust but I'm not positive)
-Exeddy lightweight flywheel
-bwoody solid swaybar endlinks (getting rebuilt in the next couple weeks)
-zzp strut bar (black)
-Lowered on neuspeed springs
-B&M Short throw w/ custom aluminum shift knob.
-1/2" shift light where 'hazard' button was. (just needs connected to tac wire)
-zzp molded 2 gauge pod. (autometer boost gauge and AEM wideband(needs o2))
-GM Stage 2 clutch with 15k on it
-Poly trans mounts.
-ungraded injectors (can't remember the size but they provide plenty of fuel for the set up)
-Headlight insides partially painted black.
-upgraded timing chain tensioner from GM.
-18" Cobalt SS/TC wheels with hankook ventus v2 tires (one wheel has come light curbing. will also include a bent wheel that could be fixed. bought the wheels and the sell didn't tell me it was bent. realized it was as soon as i put it on so i bought a BRAND NEW one)
17" IRL wheels with Blizaaks.
Blue Recaro interior. Perfect other than one very small split seam in the very back bottom of the passenger side rear seat. All the leather is in great condition. I used various leather creams on the seats any time I washed the car.
the motor was replaced bc the PO blew the trans and locked op the motor at the drag strip running with slicks. They swapped the newer motor in and the parts over from the other motor and daily drove it for a couple weeks then I picked the car up.
I also have a box of goodies that come with including: stock injectors, extran intake mani, 'ported supercharger', i believe solid and poly motor mounts, and a few other things.
This car has never let me sit and pulls great. The only CEL its ever given me was for it running a little too cool in the winter. I changed the oil religously ever 3-5k with mobile1 and very used a drop between changes, and also just recently changed the supercharger oil. This has been one of my favorite cars I've owned, but I feel like its time to let someone else enjoy this and for me to move on to something RWD to play with.
The only problem this car ever had was a leaky sunroof from Sandy. Working on getting a new headliner before it's sold. Already cleaned out the sunroof drains since the leak. No electrical damage or water on seats or floors. Just slight in the headliner.
Asking $6,500 OBO Located in 21771 and also York, PA
---
Last edited by mattxwilson; 01-28-2013 at

06:30 PM

.
Junior Member
Join Date: Jan 2013
Posts: 15
I can send more pictures by request. these were taken at the end of the summer.
You gonna part anything out, or just sell it as is?
---
SOLD: 2004 Saturn ION Redline - She will be missed!
Current Ride: 2012 Nissan 370Z NISMO

Former Redline Mods: GM Stage 2, K&N Cold Air Intake, 17" Motoring Drifters, Autometer Boost Gauge, Aeroforce Interceptor

To view links or images in signatures your post count must be 10 or greater. You currently have 0 posts.

1 of 1012 Onyx Black 2004 Ion Redlines
Junior Member
Join Date: Jan 2013
Posts: 15
Quote:
Originally Posted by
IONredlineRACER
View Post
You gonna part anything out, or just sell it as is?
Nope sorry. Not parting anything out.
Junior Member
Join Date: Jan 2013
Posts: 15
bump! Need this sold. Found a car I'm looking to buy as soon as this sells!
Junior Member
Join Date: Jan 2013
Posts: 15
Bump! Car is for sale locally now as well..
Junior Member
Join Date: Jan 2013
Posts: 15
BUMP! 6K! Thats a steal for the LOW MILE drivetrain and how clean this car is! someone come get it! would much rather this go to another enthusiast than some random kid, but I need the money!
Junior Member
Join Date: Jan 2013
Posts: 15
BUMP! Found a car that I was to buy asap. Price is flexible and could be less w/o cobalt sstc wheels!
Junior Member
Join Date: Jan 2013
Posts: 15
MORE RECENT PICS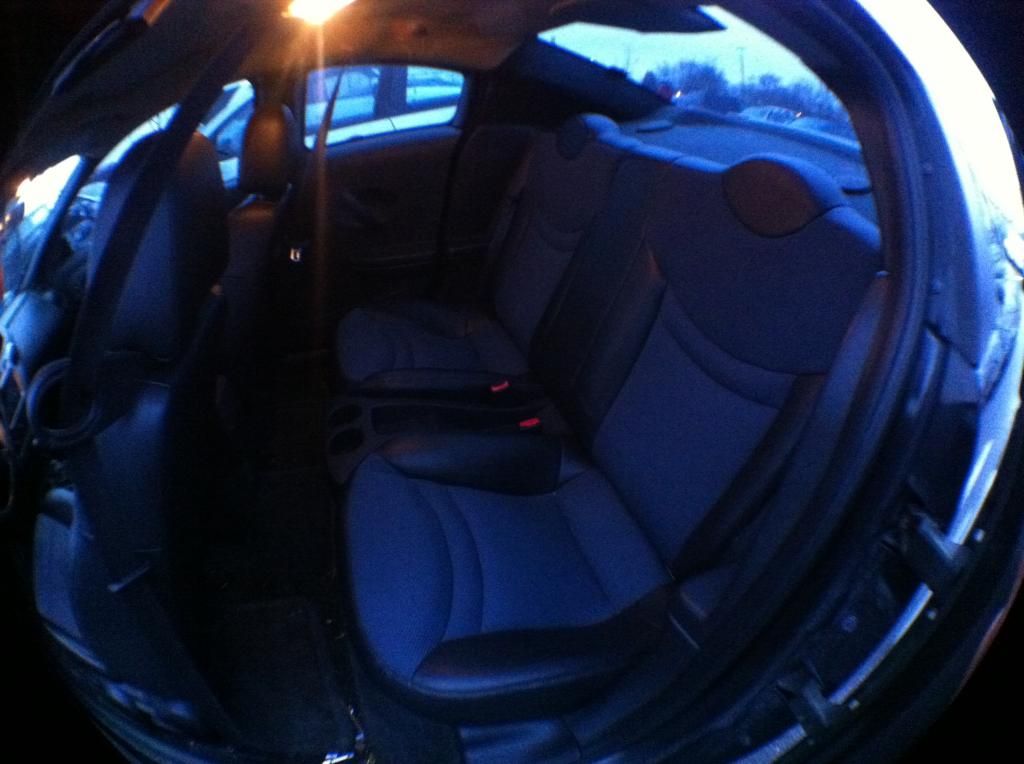 Junior Member
Join Date: Jan 2013
Posts: 15
$5,800 this weekend. 5,500 w/o cobalt ss/tc wheels.

email me at mattwilson(dot)abbib(at)gmail(dot)com
Currently Active Users Viewing This Thread: 1

(0 members and 1 guests)