Box chevy sittin on 24s
---
---
<gone>2004 Silver IRL
GM Stage 1
Nates 2.9 Modular Pulley
Silencer/Snorkel removed
Blue LED dash lights
BWoodys Endlinks</gone>
2009 Suburban LT 4x4
Http://www.getfitforums.com
via bluetooth tether to palm pre
Quote:
Originally Posted by yrethguad
You're lucky that hundred shot of CAPS LOCK didn't blow the welds on the printer cable.
They will love that where im from.
---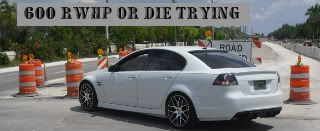 BYE BYE 375WHP 302 TQ TVS REDLINE ON STOCK BLOCK
I think he needs one of this less "crunk" homeboys do some proof reading for him.
---
Semper Fi!
"Be polite, be professional, but always have a plan to kill everyone you meet."
If i had a gernade i would blow that idiodic thing up, and hope that the "brotha" would be in there when i did....
---
Mmm Yessah masta, resizin' da signature, masta
Currently Active Users Viewing This Thread: 1

(0 members and 1 guests)