Rebel Redline is going turbo.
---
So... I bought the ZZP Turbo Swap Kit and a 3" ZZP Catback for Black Friday.
Started tearing down the car today for the install.
I forgot just how much I despise being covered in Dexcool.
This project is likely to take me over a week, since I work nights and only have a few hours each afternoon to work on cars, work out, eat, and get ready for work.
Today I got as far as getting all the aftercooler crap out ( permanently this time ), getting the intake off, and getting the pan dropped.
Looks a lot different when you can see the ground from the top side...
Nice setup should be good.

If I didn't just flip my car I was thinking TURBO

Good Luck keep us posted on that bad boy.
looks like fun
...

nice pics


looking forward to seeing the process
Sure looks easier to change the oil filter that way!
Sub'd for the results!
---
2006 Ion Red Line- 270whp/242wtq
Had to drive 30 miles ( one way ) to drop the pan off to have the drain bung welded in this morning. So of course... I slept until 3:30pm and didn't get much done today since I only had an hour to work.
I was wanting to get the entire exhaust dropped off and at least install the manifold and turbo, but I guess that'll wait until tomorrow...
Today I got:
- ZZP S3 Heat Exchanger removed
- ZZP Gen 2 CAI removed
( both will be cleaned up and listed for sale soon )
- Bumper and fender liners pulled
- Stock HE pulled and AC condensor bolted to radiator.
Pics of ZZP S3 HE vs ZZP Intercooler.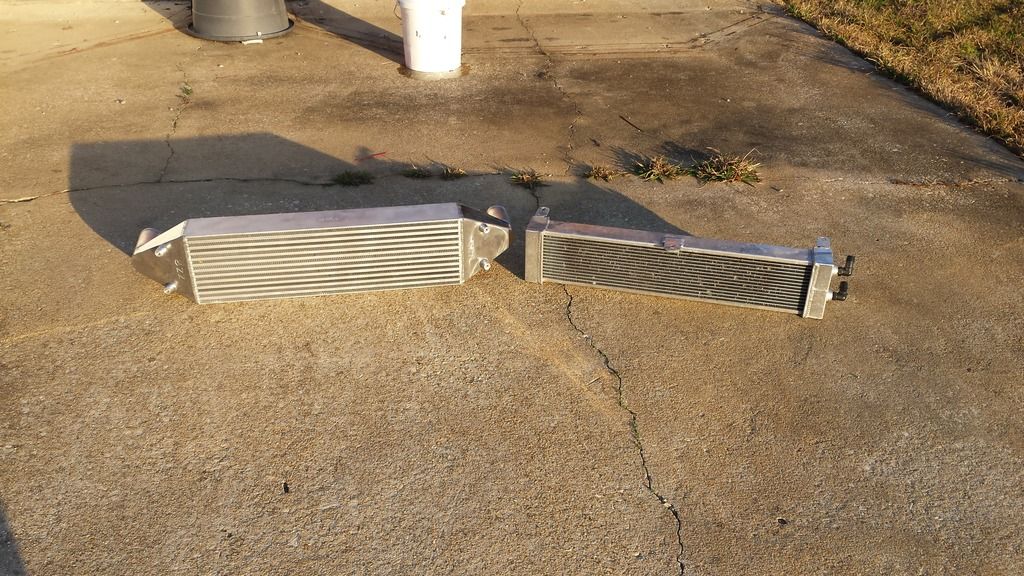 Pics of drain bung.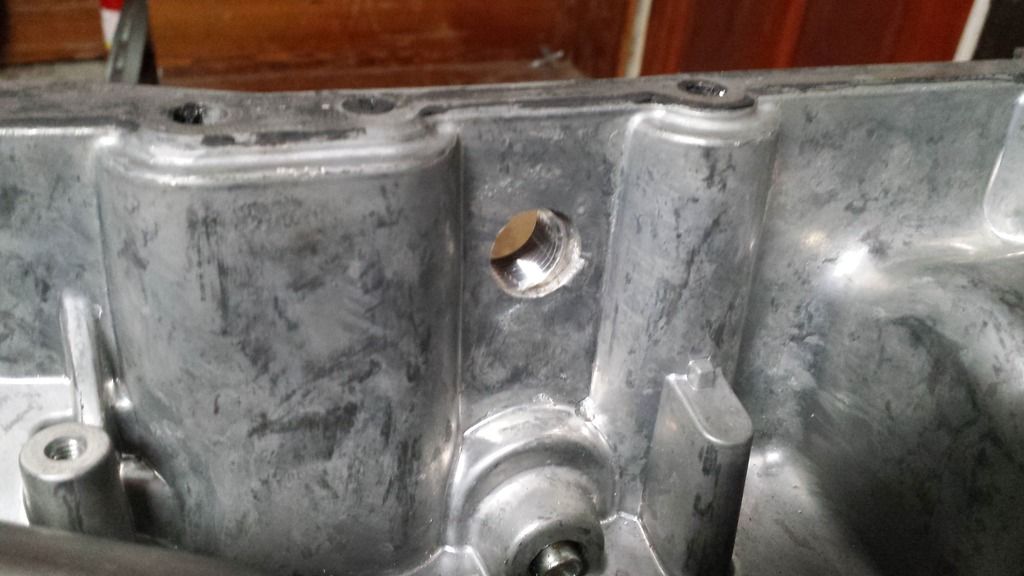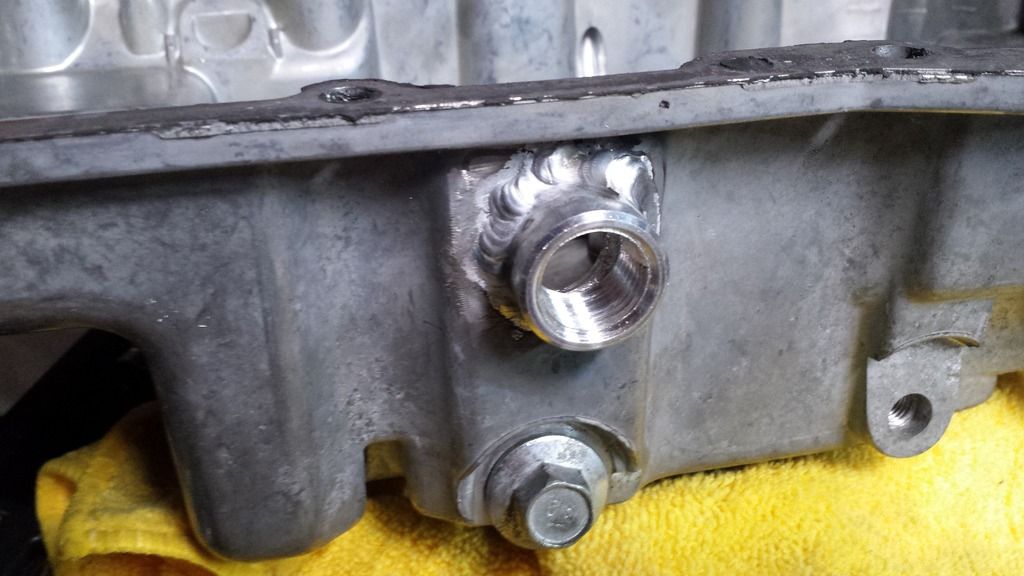 Quote:
Sure looks easier to change the oil filter that way!
Sub'd for the results!
that's what it looks like on the regular ion all the time
--
I always use to say wow that looks so easy to change on my old Ion2
Got up late again today. So didn't get much done.

The rundown:

- Scraped ( and scraped, and scraped ) the old Ultra Black off the oil pan and block. Got it reinstalled, this time with Ultra Grey. Took a lot more time than I wanted, but I only wanna do it once.

- Pulled the ZZP 2.5" catback and ZZP 3" into 2.5" downpipe off the car.

Over the halfway point, so I hope to get going more quickly from here on out. I'm off work Saturday, so I'm hoping to have the car back on the ground that night.

Only bad thing is, there's supposed to be storms this weekend, so I likely won't be able to drive/tune the car until next week.
The car is now officially equipped with a turbo.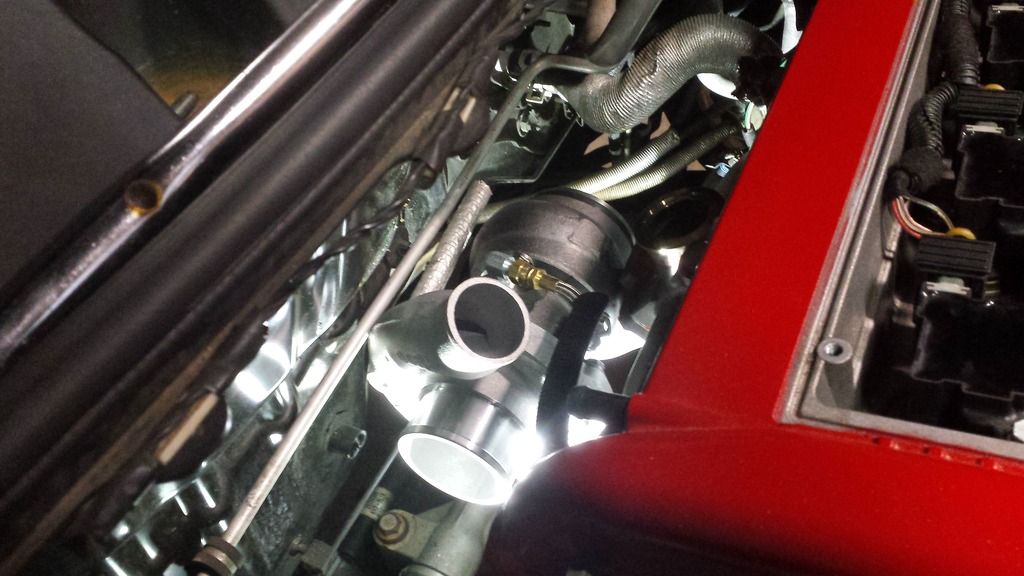 I forgot how spoiled I was when I installed the header with the head on the bench last time. The new log manifold is easier to deal with, but only just.
Goodbye M62, hello S256ET.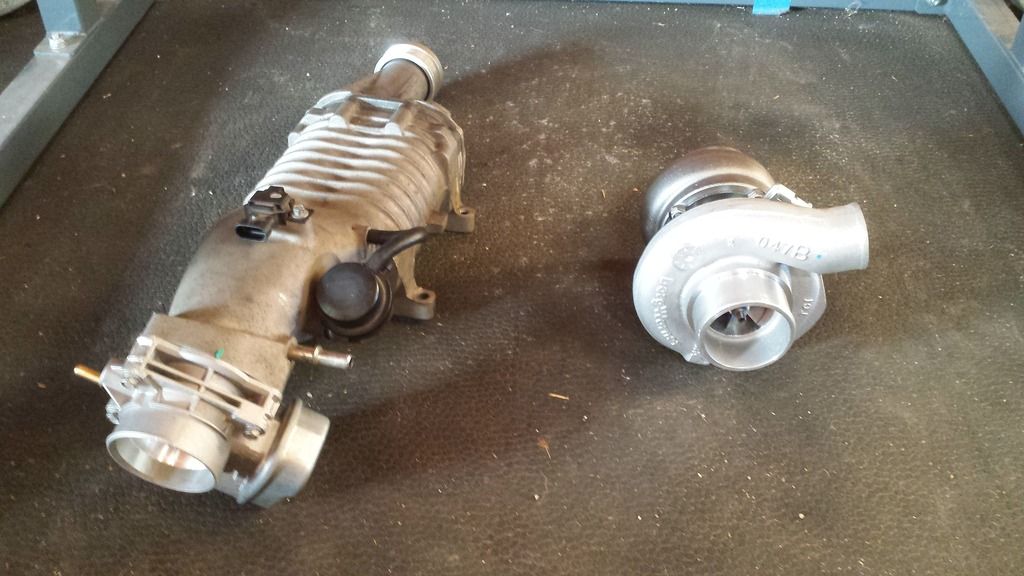 I still need to install
- Downpipe and 3" Catback
- Wastegate
- Intake Manifold
- Intercooler
- Charge Pipes and Boost Controller
you've painted the valve cover red, nice...

Do it up all the details
Currently Active Users Viewing This Thread: 1

(0 members and 1 guests)