Senior Member
Join Date: Nov 2005
Posts: 115
Quote:
Originally Posted by lancer
Some of the stock Cobalt times on Cobalt SS net just don't make sense.
the second fastest factory time is:
2.)STG2BALT,
[email protected]
w/2.21 60'
Do you notice something weird ?
nothing except 99mph. A bit fast for stock but not unbelieveable. His nickname when registered is STG2BALT. I have a feeling he was a stage II during his run.
the fastest official stock time:
1.)Tofu,
[email protected]
w/2.00 60'
Done on low pressure
tires different than factory
. He says they aren't drag radials but no one gets a 2.00 on stock 18" tires thare are not a R-rated compound on a FWD car. the closest 60 foot in the stock list is 2.19 the others are all 2.2+
They were stock tires, just lower tire pressure. I cut a 1.9 60ft at HMP (1/8th mile track) on the stock rubber too.
But that was years ago...I don't even own the car anymore.
---
Ephesians 6:10-18
Senior Member
Join Date: Nov 2007
Posts: 2,034
So I was going through my stock time slips from last year and found this one...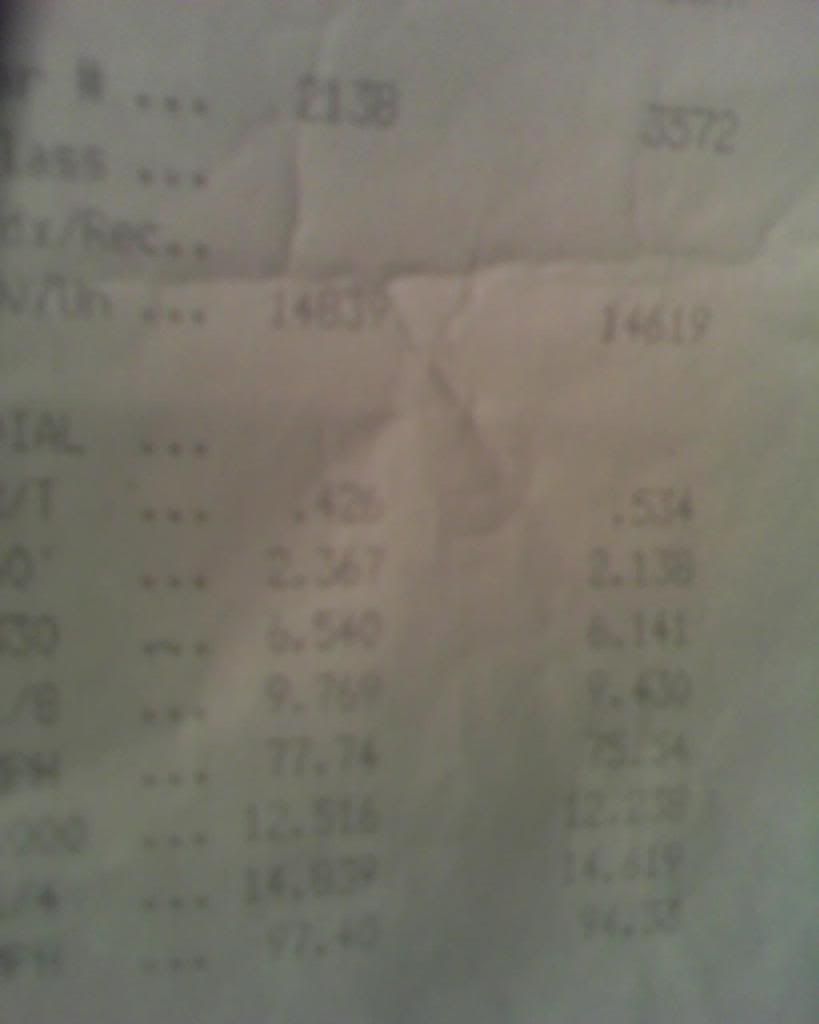 14.839 @97.40
That's enough to put me at #10 lol
Mine did 13.5's all day long...now my basically stock evo is doing high 12's with a intake and exhaust. Should be fun this summer getting some other goodies
---
RIP REDLINE 7-31-08 - Hello "Stock" Evo 8 9/20/08 :P

To view links or images in signatures your post count must be 10 or greater. You currently have 0 posts.

Parting out wrecked RL, Msg. me for needed parts
Member #1 > Converting RLowners into EVO Owners
Currently Active Users Viewing This Thread: 1

(0 members and 1 guests)