So my key got stuck a while back, dealership of course wants $750 to fix it, which is rich becuase they closed it anyway to consolidate to 1 dealership in DFW.
Anyway, I ordered the new ingnition cylinder lock with key and got it no problem, trying to follow the directions from the other thread about how to fix it. I'm driving an 07, and either he took a hell of a lot more off the car before posting pictures or the 07's have a crap load more junk in the column. I used a mirror to look around for the holes since I was having trouble getting all of the "computer" stuff removed and even if I did get it off, I don't see the said magical holes that should allow me to pop out the old lock and insert the new on.
Pictures and comments/problems to follow!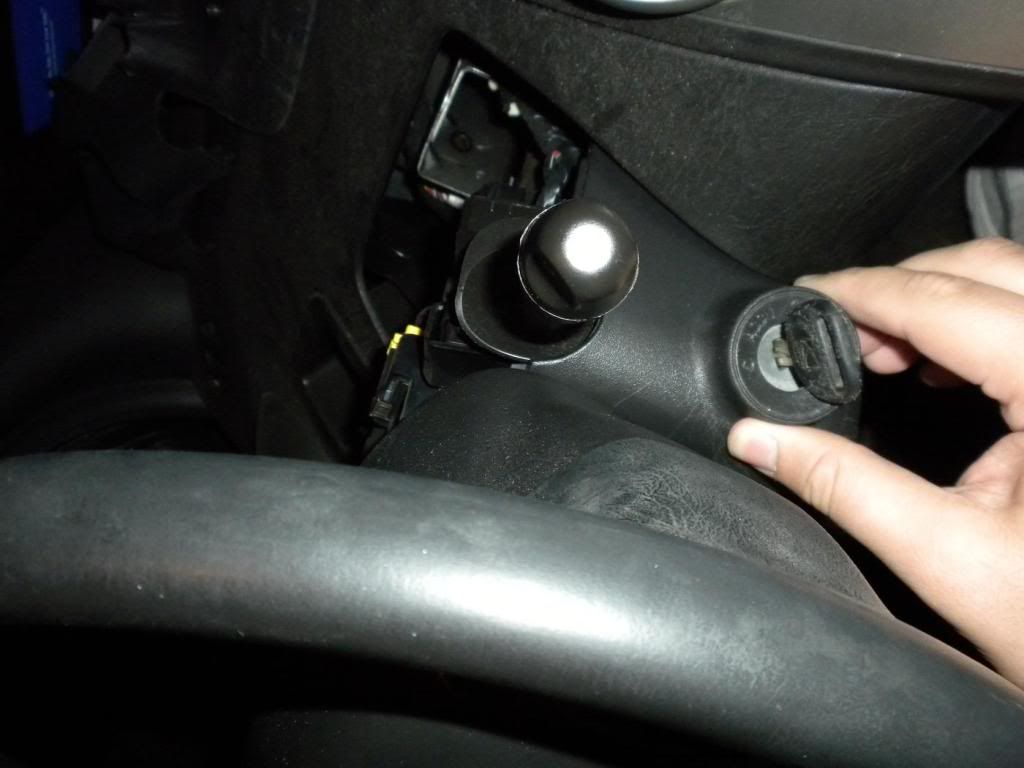 Got most of the shroud off... But can't get this part out because key has it stuck in, i guess if I can get cylinder out, not a problem. However . . . .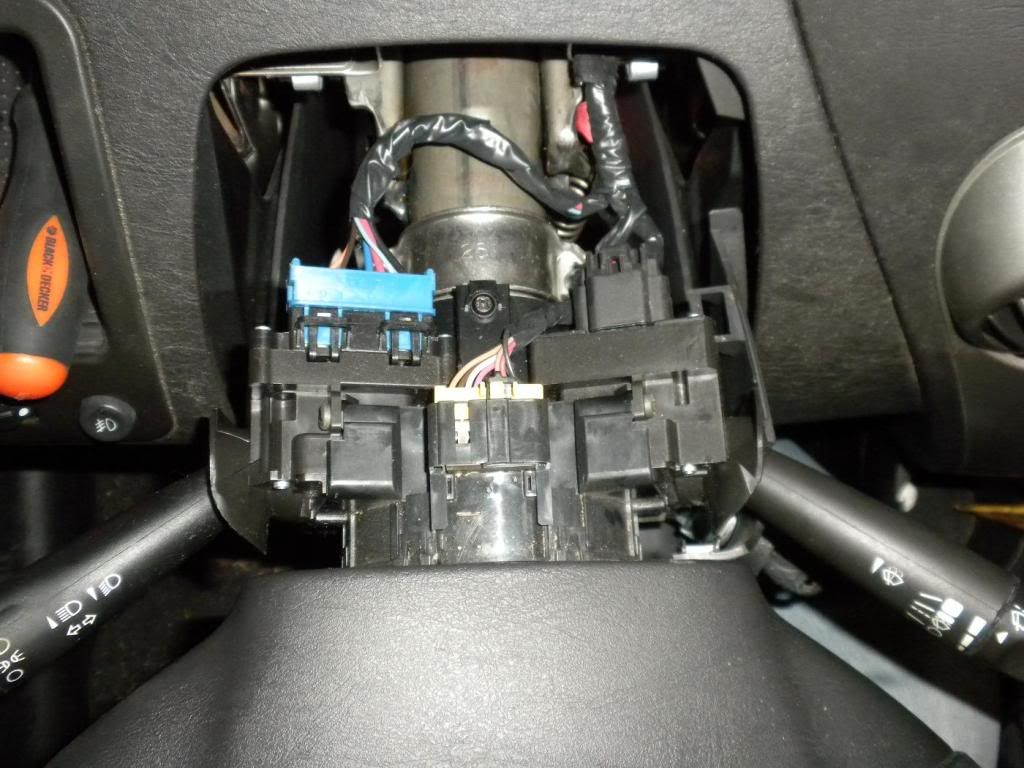 All this crap is blocking my way? just take it out part by part? does it come off all at once? little advice please.