Discussion Starter
·
#1
·
Hi, my name is Dan (NeonDan) im a veteran member of almost 3 years over at SRTforums aswell as other forums such as neons.org and turbododge.com (among some of the few). I stay in relatively close contact with the Psi-fi Motorsports crew to hear the latest on their upcoming projects and what not. The other day i was approcahed about being an authorized installer for them and needed to get aquainted with the prospective owners in this area.
A lil about me, ive spent the past 5 years in the turbo dodge/neon world doing modifications, installs aswell as organizing statewide events (dyno/track days). In the past 2 years ive specialized primarily in modding and troubleshooting SRT4s which is what im recognized for in this area. Ive seen my fair share of odd cars but nothing i couldnt handle. I have always had an interest in these cars despite the great negativity the import scene has greeted the SRTs aswell as the GMPD twins with. Im hoping to make some new friends and help those who want to mod get their items installed right the first time.
Im currently driving a turbominivan which i purchased a few weeks back, its no neon but its my daily beater. heres a pic: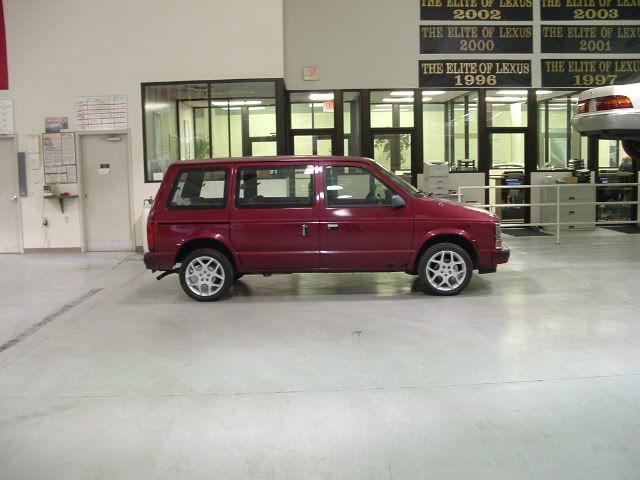 current state of tune is stock everything, SRT wheels/tires, 1g DSM BOV and an A/F guage.
Enough rambling, where are you redline owners in Tampa? i ran into one of you guys out in Pasco County tonight figured id mention that too. Thanks