·
Likes "Cheese" and "Head"
Discussion Starter
·
#1
·
I did some work on my M62 this weekend and took some pics with my new HTC Incredible. I hope you guys like these mobile pics better then the old ones I used to post up.
So here is what I did:
1. Changed SC Fluid
2. Slightly Ported the Outlet
3. Polished the Inlet
4. Replaced SC Coupler
5. Machined down the snout
My car has 32k on it but this is a used blower so I have no idea how many miles are on it.
Here are some pics.
Change your SC OIL!!!!!!
The black stuff is the stuff that come out. The clear stuff is the stuff that goes in. I am not sure if the original oil is still effective but for $10 I am going to change it.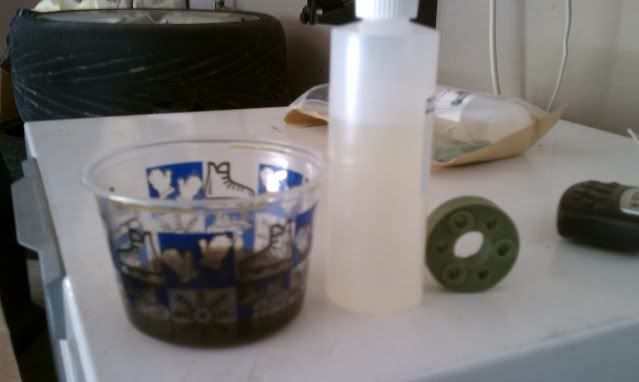 Take apart the blower
I removed the 10mm bolts that hold the snout to the blower housing. Then I used hammer and wrench and lightly tapped on the taps to separate the three pieces of the blower.
Be vary careful and take your time.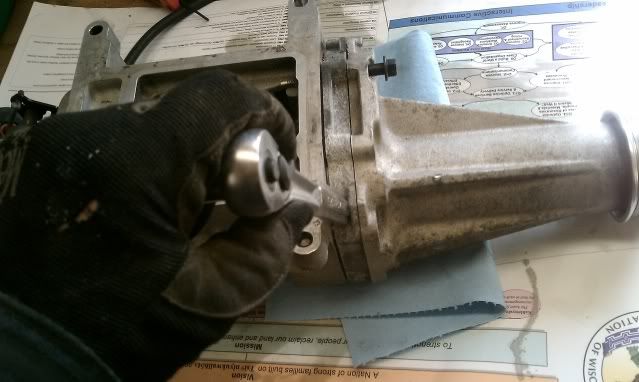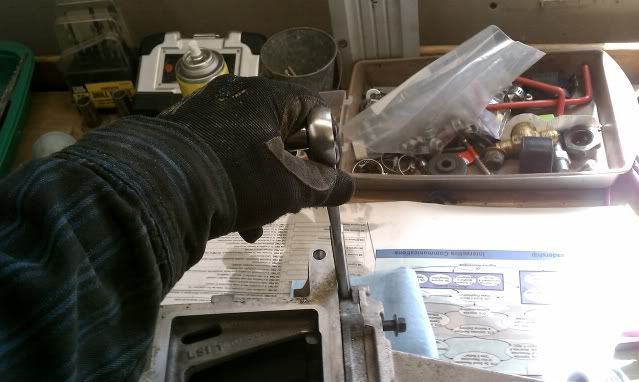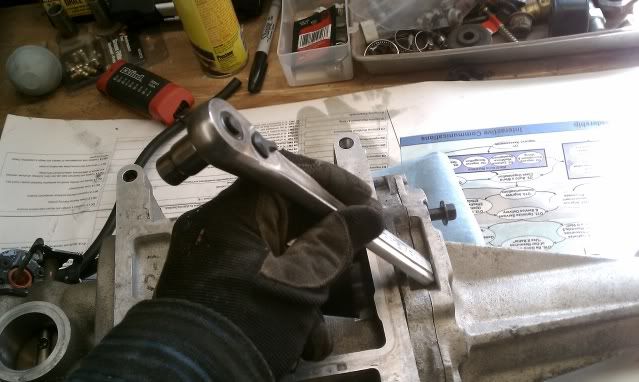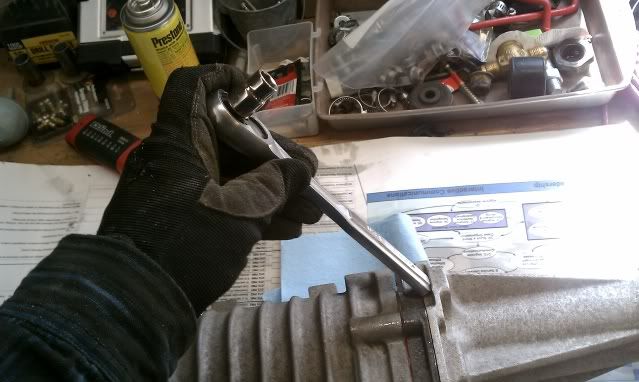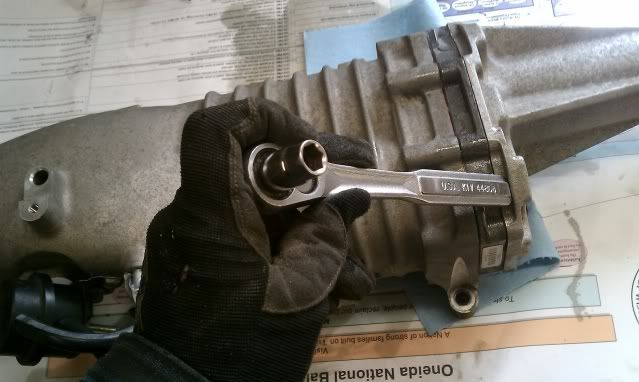 Here are the 3 separate pieces of the blower.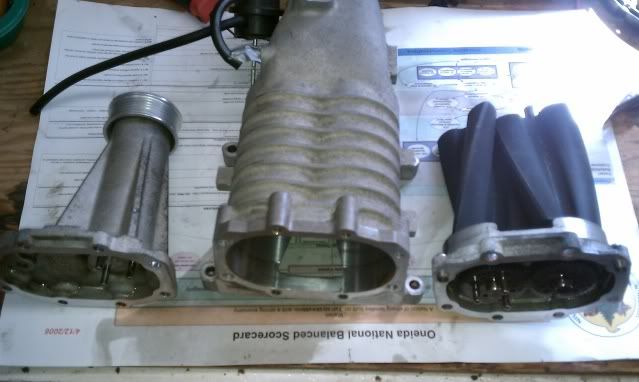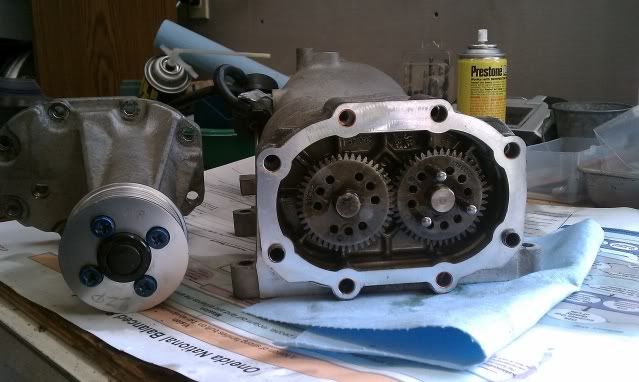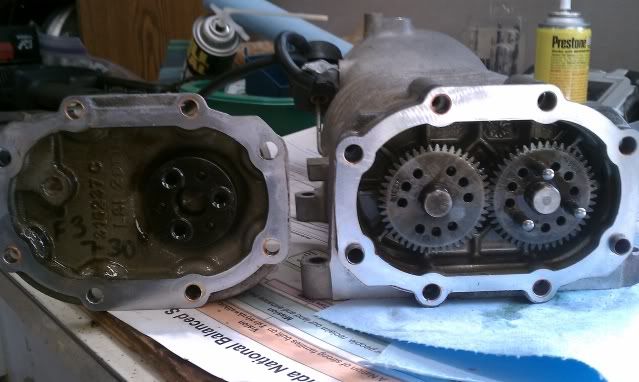 Port the Outlet
Here is the original size of the outlet.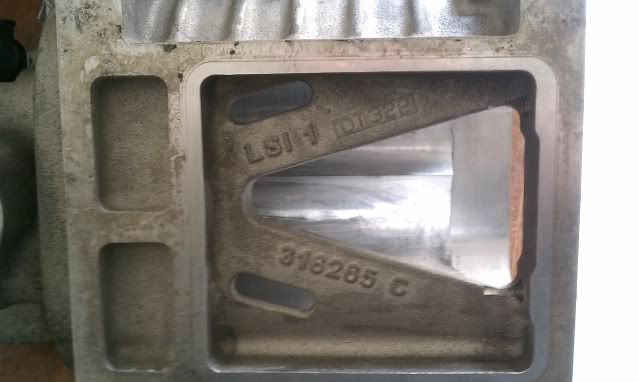 This is how much I marked to take off.
After a little porting I stop at this. Less then half of what I had marked.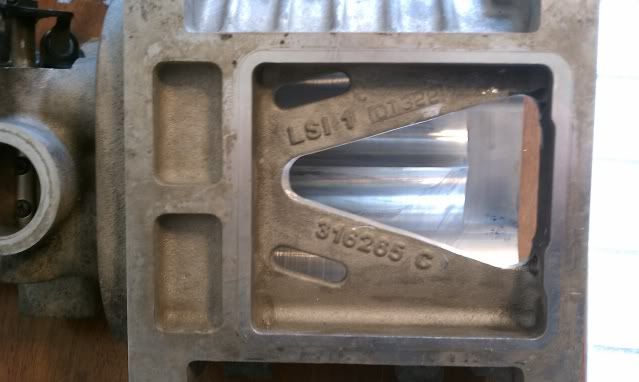 And of course.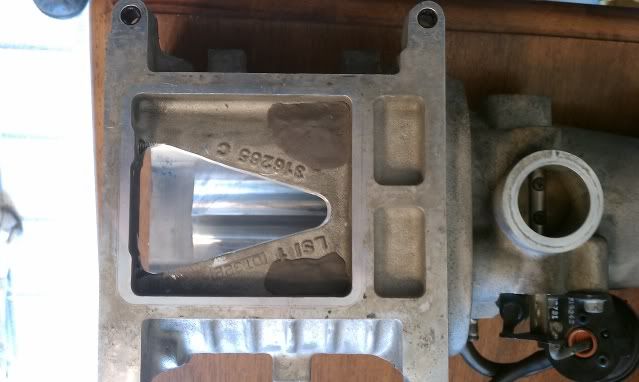 Make sure to block off these bearings with a rag before porting to avoid getting shavings in the bearings.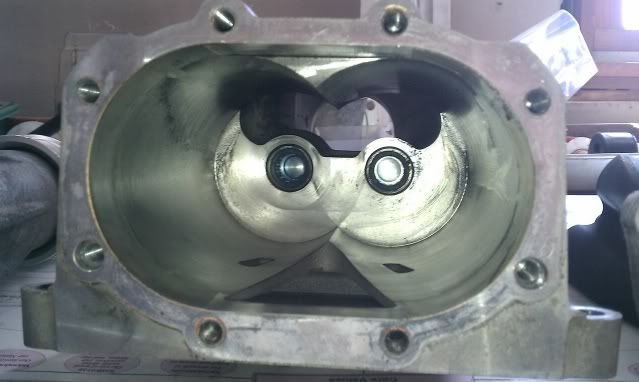 Replaced the Coupler
I popped off the old one with a screwdriver and pushed on the new one on.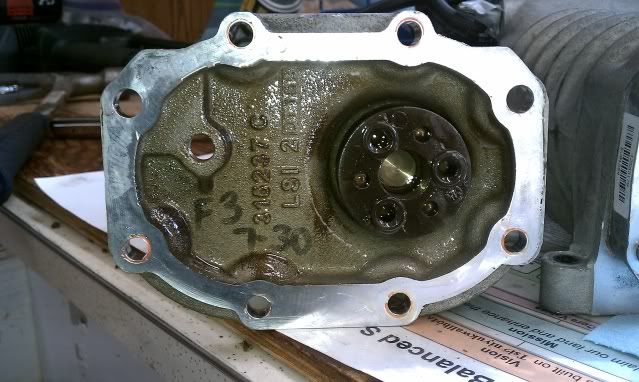 Make sure to spray down the housing with break cleaner before and after the port to remove any aluminum shavings.
Machined the Snout
ZZP Snout Machine Tool
Here is pics of my inlet port/polish. I did not take before pics but you get the idea.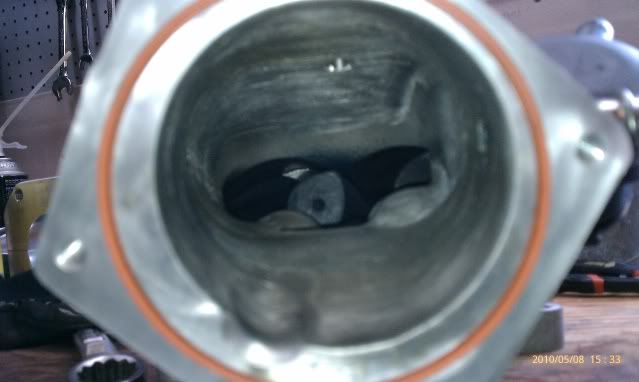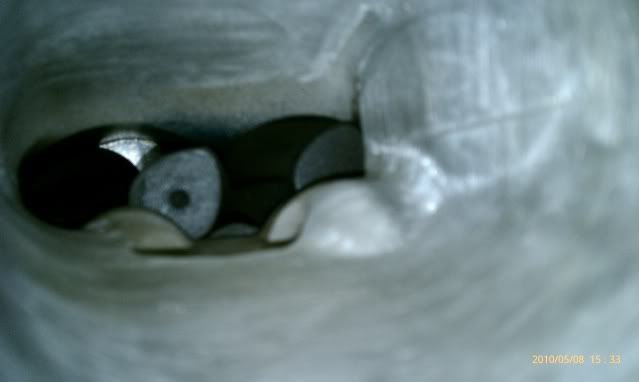 Basically I used an metal cutter on my dremel and removed a little bit of material through the entire inlet. I paid special attention smooth out the casting lines on the left and right side of the blower. Then I used a 120 grit sanding wheel bit and went over everything in the inlet to smooth things out. Then I used some 320 grit polishing bits to finish the polish.
So that is pretty much it. I have a 2.6" pulley on order from Smoothflow. The gas pumps are putting out the Spring blend of E85 which is actually 78% ethanol. If I can run 25-26 degrees of timing on that blend I will be going to the dyno shop very soon.
:bigthumb: